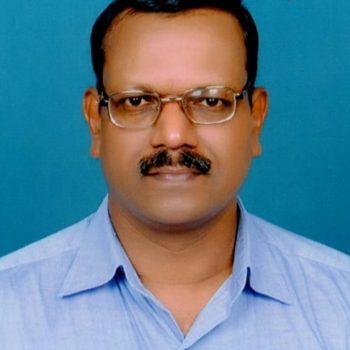 TGT
Subject:
Mr. Sadashiva Acharya T
B.Sc., B.L.I.Sc., P.G.D.C.A.
Worked as Computer Instructor in Canara Community, Mangalore College from 25-12-1993 to 04-10-1994.
Worked as Part-time Computer Lecturer in Government Polytechnic for Women from 22-08-1994 to 31-03-1997.
Worked as Teaching Faculty in Sandur Systems, Mangalore from 11-11-1994 to 15-09-1997.
Worked as Data Entry Operator / Programmer in Mangalore University Library from 19-08-1998 to 31-03-2002.
Worked as Documentalist in A. J. Institute of Medical Science, Mangalore for 3 years.
Undergone 2 1/2 months Advanced Course in Computer Applications in St Aloysius Institute of Computer Sciences.
Presently working in NITK English Mediuim School, Srinivasnagar from 03-07-2004.